PV3 Automatic Pool Cleaning System
Thanks to the PV3 automatic pool cleaning system, your pool will clean itself while you relax. Giving you more time enjoying your pool instead of maintaining your pool. READ MORE
PV3 Automatic Pool Cleaning System is Guaranteed Clean & Carefree
PV3 used infinite position nozzles to clean a full 360˚ without creating a star pattern on your pool floor. Nozzles have no moving parts and come with our lifetime limited warranty. Nozzles retract flush with the pool floor and are virtually invisible when not in use.
Save Up To 30% on Chemicals & Energy
In-floor systems are more than a highly effective automatic pool cleaning system. They also function as high efficiency circulation systems. They are so effective that they have been independently certified to save up to 30% on chemicals and energy for the life of your pool.
BETTER CIRCULATION OF CHEMICALS & WARM WATER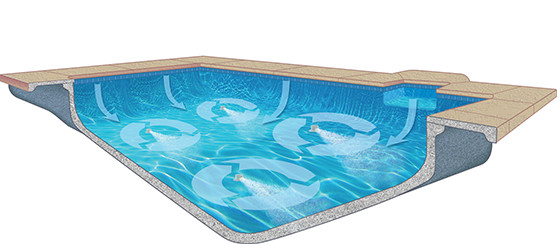 Pool with in-floor system.
Learn more
POOR CIRCULATION RESULTING IN CHEMICAL & HEAT LOSS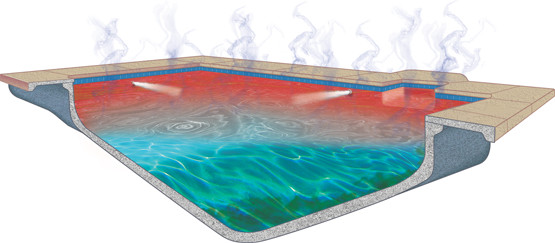 Pool without in-floor system.
Learn more
Enhanced circulation that saves money on heating and chemical costs.
Available in 6 designer colors