CLEAN, HEALTHY WATER DOESN'T
HAVE TO COST YOU MORE
The Clear O3 water purifying system is the perfect addition to any new or existing pool for the cleanest water possible. Ozone actively breaks down non-living waste products in pool water which can combine with chlorine to form unhealthy by-products that can irritate skin and have been linked to asthma and other ailments.
Saves up to 60% on chlorine & chemicals year after year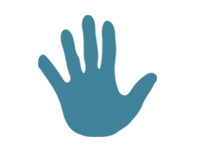 Minimizes eye & skin irritation by making the water cleaner & healthier
Continuously oxidizes your pool with the strongest "non-chlorines" shock available
No harmful by- products so it's safe, eco-friendly & family friendly
Saves on maintenance cost by extending the life of your equipment
Requires no routine maintenance; the long-life UV bulb is replaced every 10,000 hrs
Have peace of mind with a 2-year manufacturers warranty
The perfect solution for pools up to 55,000 gallons in size
Keep your pool crystal clear using up to 60% less chemicals
• Produces the highest concentration of ozone.
• Ozone actively removes chlorinated compounds, increasing the lifespan of pool equipment.
• Environmentally friendly solution and the only by-product is oxygen
• Does not require routine maintenance.