HydraPure® Advanced UV & Ozone Pool Sanitization System
To achieve the cleanest pool water available, HydraPure's advanced oxidation process (AOP) combines the germ-killing properties of UV light with the shock power of ozone to form hydroxyl radicals that destroy 99.9%* of chlorine-resistant microorganisms without producing any harmful byproducts. It's easy to install in new and existing pools and easy to maintain.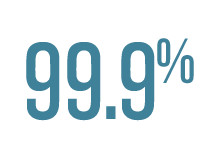 Inactivated 99.9% of bacteria, viruses, fungus, alge micro organisms*
No harmful by- products so it's safe, eco-friendly & family friendly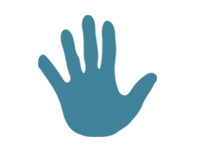 Minimizes eye & skin irritation by making the water cleaner & healthier
Continuously oxidizes your pool with the strongest "non-chlorines" shock available
Saves on maintenance cost by extending the life of your equipment
The perfect solution for pools up to 55,000 gallons in size
3-Year limited warranty and 1-Year limited warranty for UV and O3 lamps when purchased from a Totally Hayward® Partner
*Destroys 99.9% of chlorine-resistant microorganisms up to 80 GPM, with a reduced level above 80 GPM. HydraPure is a trademark of GSG Holdings, Inc.
Putting Science To Work For You
INDUSTRY-BEST SANITIZATION STARTS WITH THE INDUSTRY'S LOWEST HEAD LOSS.
HydraPure not only provides an added layer of sanitization—it reduces irritating chloramines for softer, gentler water. UV and ozone protection reduces the amount of traditional or salt chlorine required for effective sanitization by 60% while creating incredibly clean, crystal clear pool water.
BENEFITS
Eliminates 99.9%* of chlorine-resistant bacteria and viruses with UV, ozone and hydroxyl radicals via advanced oxidation process (AOP)

All-in-one design is easy to install and maintain

UV, Ozone and Hydroxyl Radicals reduce the amount of chlorine required for effective sanitization

Reduces chlorine required for effective sanitization, cutting chloramines by 50% to create softer, gentler water
Features
Operates efficiently with low head loss at flow from 10-120 GPM without requiring a bypass

Available in 120V corded or 120V/240V conduit connections

Expert Line™ products are only available through your local pool professional

Easy to winterize

3-year limited warranty and 1-year limited warranty on UV and Ozone lamps when purchased from a Totally Hayward® Partner
How HydraPure Pool Sanitizer Works
Explore our Industry-Leading Products